Συνδέστε τον λογαριασμό σας
Απάντηση
5 δημοσιεύσεις • Σελίδα 1 από 1
Δημοσιεύσεις: 11640
Εγγραφή: Σάβ 30 Δεκ 2017, 20:09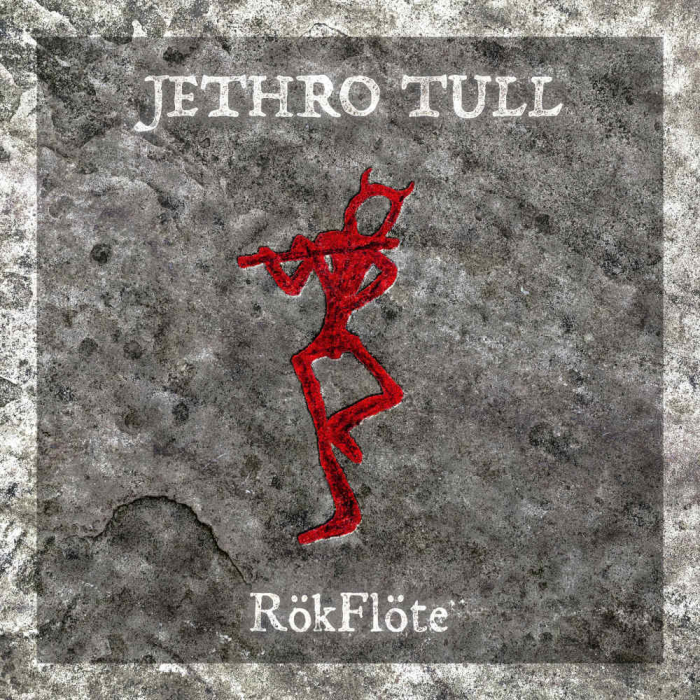 Νέο Tull!
Υπέροχο το πρώτο δείγμα!
Jethro Tull announce 23rd studio album 'RökFlöte'; launch first single 'Ginnungagap'
Jethro Tull are pleased to announce their 23rd studio album, 'RökFlöte', which is set for release on the 21st April 2023 via InsideOutMusic. Following 2022's 'The Zealot Gene', the band's first album in two decades, Ian Anderson and the band are returning with a 12-track record based on the characters and roles of some of the principle gods of the old Norse paganism, and at the same time exploring the 'RökFlöte' - rock flute -which Jethro Tull has made iconic.
Today also sees the launch of the first single from the album, and you can watch the stunning animated video for 'Ginnungagap' (created by Costin Chioreanu) here:
The track takes inspiration from the god Ymir, the proto-being, a primeval being, who was born from venom that dripped from the icy rivers called the Élivágar and lived in the grassless void ​of Ginnungagap.
'RökFlöte' will be available on several different formats, including two limited deluxe formats that include bonus demo material, extensive liner notes & a blu-ray featuring Dolby Atmos, 5.1 surround sound, alternative stereo mixes by Bruce Soord (The Pineapple Thief), as well as a bonus track and in-depth interview with Ian Anderson. The album will also be available digitally in the spatial audio formats Dolby Atmos & Sony 360 RA.
The full list of formats are below:
Ltd Deluxe Dark Red 2LP+2CD+Blu-ray Artbook incl. 2 x art-prints
Ltd Deluxe 2CD+Blu-ray Artbook
Special Edition CD Digipak
Gatefold 180g LP+LP-booklet
Digital Album
Pre-order now here:
https://jethrotullband.lnk.to/RokFlote
1. Voluspo
2. Ginnungagap
3. Allfather
4. The Feathered Consort
5. Hammer On Hammer
6. Wolf Unchained
7. The Perfect One
8. Trickster (And The Mistletoe)
9. Cornucopia
10. The Navigators
11. Guardian's Watch
12. Ithavoll
Ian explains the album's title & theme in more detail: "The title of this offering went through a little change or two along the way. I started with the idea of a predominantly instrumental album for rock flute - as in rock music. When the subject material of the album presented itself, I was drawn to the term Ragnarök from Norse mythology - their version of apocalyptic end times or Biblical Armageddon. The "final showdown" scenario is ubiquitous and inherent in Hinduism, Christianity and Islam, for example. Ragnarök translates as "destiny of the Gods", the rök part meaning destiny, course, direction. With umlaut firmly in place, courtesy of the Germanic origins of Old Norse, Flute became Flöte in keeping with the spelling. With me so far? I just can't miss the glorious opportunity for a good and legitimate umlaut."
Jethro Tull continue live dates this year, with shows in mainland Europe. Find the full list of shows here:
https://jethrotull.com/tour-dates/
'The Zealot Gene', released in January 2022, was Jethro Tull's 22nd studio album and it garnered critical acclaim across the board. Reaching #9 in the UK album charts, a feat the band hadn't reached since 1972, it also debuted at #4 in Germany, #3 in Switzerland, #5 in Austria, #8 in Finland, as well as top 10 in the US Album Charts, Current Album Charts and Rock Album Charts.
With more than 30 albums to their credit and sales totaling more than 50 million, Jethro Tull are one of the most successful rock bands of all-time with a catalog that contains classics that still resonate today. Led by Ian Anderson, Tull still continue to tour throughout the world, entertaining audiences of all ages.
The band consists of:
Ian Anderson - Concert and Alto flutes, Flute d'Amour, ​
Irish whistle and vocals
David Goodier - Bass guitar
John O'Hara - Piano, keyboards and Hammond Organ
Scott Hammond – Drums.
Joe Parrish-James – Electric and acoustic guitars, mandolin​
JETHRO TULL ONLINE:
http://jethrotull.com/
https://www.facebook.com/officialjethrotull/
https://twitter.com/jethrotull
https://www.youtube.com/user/tullmanagement
https://www.instagram.com/jethrotull_/
INSIDEOUTMUSIC ONLINE:
www.insideoutmusic.com
www.youtube.com/InsideOutMusicTV
www.facebook.com/InsideOutMusic
www.twitter.com/insideouteu
Ο παλιμπαιδισμός των νεώτερων μπαντών "είμαστε τόσο εκτός σκηνής αλλά ηχογραφούμε για την Metal Blade" μόνο underground δεν είναι. - Zippo190 - Forgotten Scroll Forum - 2018
Δημοσιεύσεις: 1263
Εγγραφή: Παρ 24 Σεπ 2021, 20:25
Xρειάζεται το ροκ τέτοια κομμάτια...
Για να δούμε. Ανησυχώ λίγο γιατί το Zealot ήταν απογοήτευση, και μετά από 2 δεκαετίες αποχής βγάζουν δεύτερο album σε 2 μόλις χρόνια... Λογικά θα έπρεπε να είναι στα ίδια επίπεδα, αλλά το concept με ιντριγκάρει για Tull.
Δημοσιεύσεις: 399
Εγγραφή: Κυρ 14 Οκτ 2018, 19:39
Τοποθεσία: Νήσος Κύπρος
Αυτό ακριβώς! Βαρέθηκα στο "Zealot Gene" αλλά εδώ το concept με έχει εξιτάρει!
Iron wields from armored wrists
Δημοσιεύσεις: 11640
Εγγραφή: Σάβ 30 Δεκ 2017, 20:09
Δεν το περίμενα τόσο καλό το άλμπουμ.

Να τα λέμε και αυτά.
Ο παλιμπαιδισμός των νεώτερων μπαντών "είμαστε τόσο εκτός σκηνής αλλά ηχογραφούμε για την Metal Blade" μόνο underground δεν είναι. - Zippo190 - Forgotten Scroll Forum - 2018
Απάντηση
5 δημοσιεύσεις • Σελίδα 1 από 1